Last Minute Mother's Day!
Planning Mother's Day a little late this year? Keep reading for some ideas!!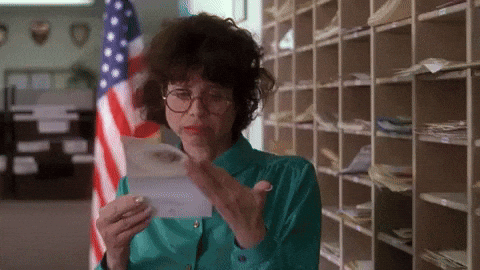 Kalo Body Bar & Laser Esthetics
We have some last minute openings this week for Instant Face Lifts and Contouring as well as Body Tightening and Contouring. All treatments are 25% off until Mothers Day 🥰
New Horizon CO-OP Liquor
Both of our liquor stores have a Mother's Day basket to give away on May 7th, just in time to celebrate your mom! Enter in-store for a chance to win.
Here is a sneak peak at what's in our Stoneridge basket. 👀
Maddhatters. eat local
On special days, we make special exceptions.
Mothers Day
May 8th 2022
We are setup to have ALL ages in the building. Yes, everyone. Even those UNDER 18. So bring the whole family to enjoy our great food and service.
Our NEW BRUNCH menu is available from 11:00am-3pm. You can also enjoy our regular menu all day.
Doors Open at 11am
Book your reservation online or call. (780) 532-9080
#maddhatters #brunch #mothersday #restaurant #eatlocal #gpab
Crafty Things
Coffee in one of my favourite mugs this morning ❤️
I will have some of these Saturday at the Farmers Market with me while Brandie will be off watching her son walk the stage at graduation!! What an amazing Mother's Day gift!!
****It's Contest Time**** We are giving one lucky MOM a $100 gift card for Just Beachy AND a $100 gift card to our sister store Fashionista Ladies Wear. Be sure to like both of our Facebook and Instagram pages to win, then share this post and tag the Mom in your life. Also in store, purchase a $100 GC and receive a FREE $25 GC!! Happy Mother's Day from all of us at Just beachy and Fashionista.
Justice's Cleaning Services.
Are you starting to get ready for camping trips? Didn't tackle the RV before storing it?
Bring it in to us and we can have it camping ready! This is a limited time price of $260 plus GST that includes all interior cleaning + steam cleaning of all furniture inside of your RV/camper.
Message us on Facebook to lock in your appointment!
Leslie Lovlin - Inner Sage Ayurveda
Two Special Offers for Mothers Day! These will be available until May 8/22
Abhyanga – Warm Oil Body Therapy
An abhyanga (abee-yan-ga) is a luxurious, full body massage with warm herb infused oils that are designed to deeply revitalize, nourish, ground, and balance the body, nervous system, and subtle energies.
The warm aromatic oils nourish the skin and mobilize deeper tissues, while gently cleansing and detoxifying the body allowing you to feel the healing effects for days.
A classic Ayurvedic facial therapy that focuses on exfoliation, therapeutic Marma Point massage & the use of herbal wisdom to purify & nourish the skin. A custom blend of skincare products will be selected to cleanse, tone & moisturize. The use of pure, organic natural herbs & clays will bring oxygenation, balance & vitality deep within the skin's layers. In addition, our face, neck, shoulder, foot & hand scrub/massage will provide even deeper relaxation & stress release. Leave feeling luminous & radiantly beautiful.
Bliss Therapy completely rejuvenates the body, mind, and soul. By combining, Abhyanga (oil massage), Shirodhara (mind calming treatment), and Swedhana (herbal steam tent) the body goes into a deep place of stillness, or restoration (soma). The forehead is the seat of Ajna Chakra and any imbalance there can lead to dysfunction. These therapies works to soothe the mind and the body. three therapies combined, aid the body in removing excess toxins (ama), and assists in bringing the body and mind into blissful harmony.
Ayurveda Bliss Therapy will take you on an inner journey and leave you feeling fully refreshed and with a peaceful mind.
Gift Cards Available
https://innersage.ca/collect.../mothers-day-special-packages www.innersage.ca
Miss Bliss Bath & Body
Open at 9922 - 100 avenue across from Bama Furniture downtown!
New products at Miss Bliss Artisans & Antiques / MBE Coffee Bar just in time for Mother's Day. She's open Friday 10-5 and Saturday 10-4.
n e s t [home + design]
Downtown at 10017 100 Avenue - www.nestbeautifully.com
Slay Esthetics
Mother's Day is coming up - and I think we can all agree that mamas deserve some time to relax
May 5-7th we are offering 20% OFF Gift Certificates!
We offer a wide range of facial services for all ages & skin types
Some of these relaxing options include:
Dermaplaning Facial Tightening/Contouring Treatment Hydro-facial Etc
Not sure what to choose? You can also purchase a $ amount at 20% off and let the Mother in your life pick her own custom treatment.
TEXT 780-837-6985 or VISIT US 8805 Resources Road
May 5-7th between 10am-5pm
Text to arrange pickup for a different time
slayesthetics.ca
Sparks Brothers Liquor Locker
Visit us in-store and enter for the chance to win this amazing 10ft inflatable paddle board & Save 10% on all tequila May 5-8, excluding Don Julio 1942
T.Sedore Photography
Call 780-978-7875 to book!
Nevada Bob's
CONTEST TIME! MOTHER'S DAY GOLF BASKET
This Sunday, May 8th is Mother's Day. Enter for a chance to win our Mother's Day golf basket. An approximate $200 value!
Includes: Golf Hat 1 doz Golf Balls Golf Towel ORCA 8oz Chasertini Golf Tees $25 Nevada Bob's Gift Card $50 Towne Centre Golf Gift Card
...and few treats!
TO ENTER: Now that the weather is warming up (and the golf courses are opening) let us know your favourite thing about spring. Post your answer below in the comments.
Make sure to like and share this post. Tag your friends if you like so that they have chance to win and share it with you.
CONTEST DATES: Tuesday, May 3, 2022 to Sunday, May 8, 2022 at 9:00 pm.
And also....
The Dunes Golf & Winter Club
MOTHER'S DAY PROMO
It's not easy being a mom, that's why yours deserves the best! Which means they deserve golf at The Dunes Golf and Winter Club!
We have gift packages with a hat for $75 or a glove for $65 plus tax! Available in our Proshop.
Each package contains a 9 hole green fee pass, either a hat or a glove, face wipes from Naked Laser, one week of unlimited classes at Oranji Fitness, a tick kit from Bite Me Lyme Apparel and chocolate from Rocky Mountain Chocolate Factory.
#dunesgolfclub #since1991 #mothersday #giftideas